California state Sen. Leland Yee has been arrested on public corruption charges as part of several arrests made by the FBI Wednesday morning during a massive FBI sting, the FBI told NBC Bay Area.
Sources had originally told NBC Bay Area bribery charges were also involved, but that remains unconfirmed.
The FBI office in San Francisco said that those arrrested in Wednesday's sweep, including Yee, will appear before Federal Magistrate Judge Nathaniel Cousins in San Francisco at 1:30 p.m for arraignment.
One of the places the FBI searched Wednesday was at the San Francisco Chinatown office of the Gee King Tong Free Masons, where Raymond "Shrimp Boy" Chow, a former Chinatown gangster, conducts business. Chow was also arrested during the raid.
The FBI also arrested Keith Jackson, a well-known political consultant in San Francisco who is on the board of the Hunters Point Boys and Girls Club.
"The FBI executed multiple search warrants in the city and beyond," FBI spokesperson Peter Lee said, adding that the agency is not giving out detailed information at the moment because they are concerned about officer safety.
Sources told NBC Bay Area that Yee faces corruption charges in relation to his work as a state senator as well as his campaign for secretary of state.
Sources also told NBC Bay Area that some of the complaints against Yee may be related to medical marijuana and martial arts companies.
Yee, who has served in the state Legislature for more than a decade, was elected to the State Senate in November 2006 and represents District 8, which includes San Francisco and San Mateo County. The former San Francisco supervisor and 2011 mayoral candidate is currently running for secretary of state.
Officers from the California Highway Patrol and Sergeant at Arms are currently stationed outside Yee's state Capitol office in Sacramento, where the FBI agents are conducting a raid, taking computers and other documents, according to KCRA-TV.
The FBI confirmed to KCRA-TV that it had raided homes and businesses in the Bay Area and Sacramento Wednesday morning, issuing multiple search warrants and making arrests.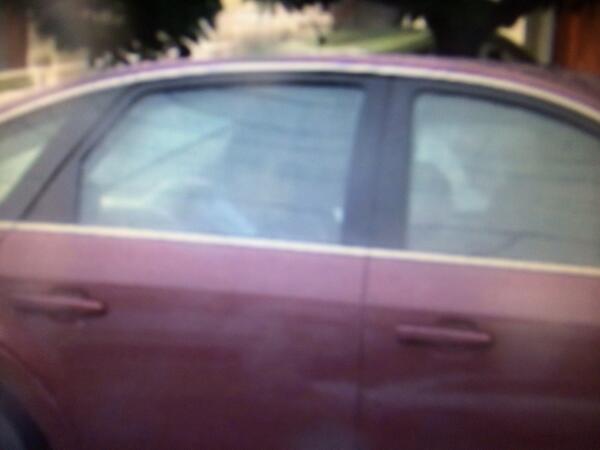 State Senator Yee was arrested Wednesday morning on bribery charges. (Photo: Diane Dwyer)
Sources told NBC Bay Area that the FBI investigation dates back years. NBC Bay Area has learned that the FBI is making a number of arrests connected to the investigation.
Yee's arrest would make him the third Democratic state senator fighting charges this year.
His arrest comes just one month after prosecutors announced federal bribery and corruption charges filed against state Sen. Ron Calderon.
Prosecutors say the Los Angeles-area Democrat accepted about $100,000 in cash bribes and other perks in exchange for his supporting or opposing bills. Calderon has pleaded not guilty.
Earlier in the year, Democratic Sen. Rod Wright was found guilty of multiple charges that stemmed from accusations he did not actually live in the Southern California district he represents. Wright is appealing the conviction.
Both Wright and Calderon have taken a leave of absence from the state Senate.
Democrat Derek Cressman, who is one of several candidates also for secretary of state, released the folowing statement:
"Coming on the heels of the corruption charges of Senator Calderon and the conviction of Senator Wright, today's actions need to be a wake up call. We are clearly beyond the point of looking at one bad apple and instead looking at a corrupt institution in the California senate," Cressman said. "The constant begging for campaign cash clearly has a corrosive effect on a person's soul and the only solution is to get big money out of our politics once and for all."
San Francisco Mayor Ed Lee said that he was shocked and disapppointed by the news.
"Leland Yee has been a part of public service for a long time, sorry to see that tainted by these allegations," Lee said.
Yee is the first Chinese American ever elected to the California State Senate. He emigrated to San Francisco from China at age 3. Yee graduated from the University of California at Berkeley and receieved a master's degree from San Francisco State University. Yee and his wife Maxine have four children.
NBC Bay Area's Cheryl Hurd, Diane Dwyer and Riya Bhattacharjee contributed to this report.
http://www.nbcbayarea.com/news/local/California-State-Senator-Leland-Yee-Arrested-on-Bribery-And-Corruption-Charges-252452181.html