LOS ANGELES—"They've declared war on Black people, and we have to stop pretending like it's anything less than that," said Dr. Melina Abdullah of Black Lives Matter Los Angeles.
Recent casualties included men killed over a span of two days in South Los Angeles. Los Angeles Police Department Metropolitan Division officers shot Carnell Snell, Jr. at approximately 1 p.m. on Oct. 1.
Police said the 18-year-old was one of two men who ran from a car with paper license plates after officers tried to pull them over on suspicion it was stolen.  The driver had not been found at press time, according to police.
A "handgun was recovered at the scene," a LAPD press release indicated. The teen's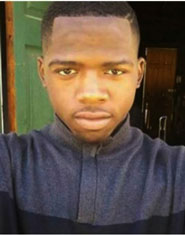 family, activists, and residents refuted police claims that he was armed.
"Everybody in the neighborhood said he was running away from the police with his hands up, yelling, 'I don't have a gun! I don't have a gun,' and they unloaded five shots to his back. It's war," Dr. Abdullah told The Final Call.
She expressed outrage that police blocked off a two-block perimeter from the scene of the shooting.
"You don't get to kill our people, investigate yourselves, and then block us out from even being able to witness what it is you're doing. We know you planted the gun. We don't believe your story.You lie over and over and over again," Dr. Abdullah charged.
At about 5 p.m. that same day, gang officers with the LAPD Newton Division reportedly shot a Latino male in South Los Angeles after receiving calls of a man with a gun in the area.
An LAPD spokesperson told The Final Call via email no press release had been issued at press time.
The two shootings came a day after police in Pasadena (about 16 miles northeast of L.A.) tasered and beat Black father Reginald Thomas who died Sept. 30.
The 36-year-old suffers from bi-polar disorder, according to his family, and called police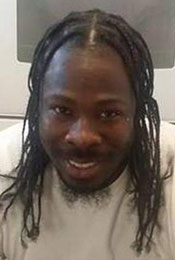 for help himself. He was holding a knife and a fire extinguisher, and ignored their orders to drop both, according to an L.A. County Sheriff press release.  Officers tasered him twice and "a physical struggle ensued."
Sheriffs homicide detectives are only assisting Pasadena Police in investigating what led to Mr. Thomas' death. "All other investigations (policy violations, misconduct, etc.) will still be handled by the Pasadena Police Department," stated Deputy Ryan Rouzan in the release.
Police tasered and beat Mr. Thomas to death in front of his pregnant wife and four of his eight children, because police do not value Black life, activists told The Final Call.
The three deaths occurred as people were still grappling with the El Cajon Police killing of Alfred Olango in San Diego County on Sept. 27. Protests and demonstrations have occurred at the shooting scene, and the shooting scenes in Los Angeles,  Pasadena, as well as at Mayor Eric Garcetti's home.
"I really think that the Mayor (Eric Garcetti) should have a response. In any other city across the country, you double the amount of police involved shootings, and there's an administrative change, and I haven't heard Mayor Garcetti say anything, and I haven't heard Chief (Charlie) Beck say anything," said Aqeela Sherrills, long time peace activist and community organizer in Watts.
He said alternative solutions to deadly police encounters include strengthening community-based public safety strategies and city officials' investing more in community-based violence reduction strategies.
That includes not just gang intervention strategies, but rolling out trauma teams to respond to individuals with mental health issues and other problems, Mr. Sherrills stated. But law enforcement does not have to be the first resort, he said.
"I think that we're putting too much pressure and we're putting too much money in law enforcement. I think they're costing the taxpayers too much money, and I think there's a better way to resolve conflicts in the community without shooting people in the back," Mr. Sherrills told The Final Call.